What is the Difference between an Accountant and a Bookkeeper?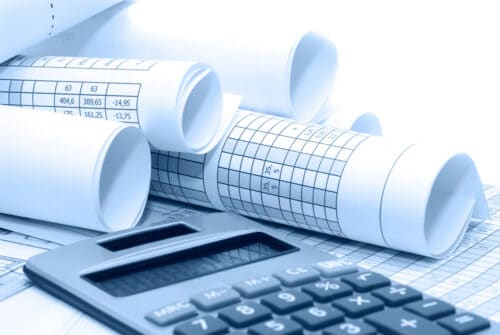 Often clients ask the question "What is the difference between an Accountant and a Bookkeeper?" The easiest way to explain the difference is to describe how our firm uses both Accountants and Bookkeepers.
Accountants
Our professional Accountants design the financial systems that businesses will use to record and monitor their financial results. As part of the design, Accountants plan out how and what kinds of information Bookkeepers and other Accountants will record.
After implementing the financial systems, Accountants manage the processes used to monitor the business activities. This is accomplished by supervising and reviewing entries made to the systems by the Bookkeepers to make sure the entries are being done correctly.
Once satisfied that the business data has been properly entered, the Accountant uses this information to create decision making tools such as financial statements, budgets, and the required business tax returns. It is with these tools that Accountants are able to provide strategic advice to help businesses achieve their objectives. Proactive strategic advice can be one of the best benefits businesses obtain from their Accountant.
In order to properly design the system and to carry out their responsibilities, Accountants should have earned their professional accounting designation, e.g., CPA, CA.
Bookkeepers
Bookkeepers are responsible for data entering the business' financial transactions into the financial systems under the supervision of an accountant. Our firm has carefully designed various levels of Bookkeeping positions to streamline the data entry and ensure the quality of the data entered.
We use junior Bookkeepers to enter the business' financial information into a detailed record keeping system ('the books'). Our juniors are responsible for having a solid understanding of how to properly enter information in a cost effective manner. To ensure the quality of our juniors' data entry, 100% of their entries are reviewed by their supervisor.
Senior bookkeepers have more experience and are able to handle a wider range of financial information. Our seniors assist the juniors as required and handle more complicated entries like payroll, prepaid expenses, depreciation entries, etc. We assign seniors to more complex bookkeeping tasks, and all of their entries are reviewed by an Accountant to ensure quality.
In reality there is no requirement for bookkeepers to be certified or to have completed formal training. In our firm, all of our Bookkeepers must pass internal knowledge tests based on their level and meet ongoing training requirements.
Conclusion
It is important to understand that the Accountants and Bookkeepers must work together as a team for the financial systems to function properly; both players are important. An Accountant is responsible for all of the business' financial systems; however, the systems are in turn reliant on the quality of the financial data generated by the Bookkeepers.
The blog posts made available by Stasuik are for educational purposes only and not to provide specific tax, accounting, business management or professional advice of any kind. By using this blog site and/or blog posts you understand that no accountant-client relationship is created between you and Stasuik. The blog posts should not be used as a substitute for competent professional advice from a licensed professional in your jurisdiction.