Episode 3: Start-up Reflections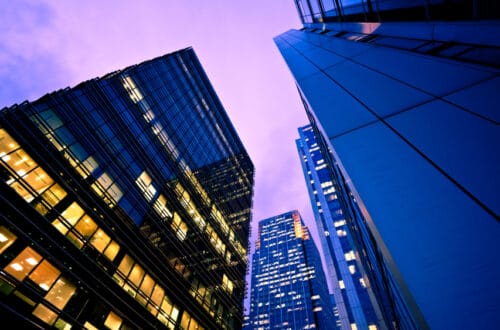 Wow, this sudden rainstorm called for a change of plans. As Shamus got into the cab, a wild gust of wind slammed the door shut. Fortunately, the cab was clean and the cabbie looked pleased to have a passenger. Shamus gave his office's address to the cabbie; as less fortunate people dashed for shelter, the cab bolted from its starting position into the race. The pounding rain and the rhythmic swish of the wipers quickly lulled Shamus into quiet reflection.
Shamus began to wonder how he managed to attract all of the people that now worked with him. The biggest challenging, so far, seemed to be finding the right kind of people during the business' creation. At the beginning, money was scarce and issuing stock was not really an option. Apparently, stock worth nothing was not in demand and giving out stock only meant giving away the company. So what was it that attracted people at the beginning? Without lots of money or valuable shares, the key selling features ended up being potential, trust, and personal satisfaction.
In start-up recruiting, Shamus first had to prove that his idea could improve things, and that the opportunity to do so existed. Only when people accepted that growth potential existed would they agree to the risk of working for a start-up company. However, it was important to understand that continuously building trust was extremely important and was done, in part, by setting reasonable tasks and milestones. People liked seeing that they were being treated fairly and that their efforts mattered.
But what else drew people to him and his vision? Some of his favorite comments were … "You have a proven track record making money and have learned new skills in maintaining what you make." "I'm curious to see what you do this time around." "There's also the opportunity for me to do things I prefer to do, even maybe do things that I love to do." "I enjoy the satisfaction of helping others while achieving financial stability." It was comments like these that lent credibility to the fact that people were actively searching for personal satisfaction.
Shamus was eased out of his deep thoughts by the cabbie's question, "Did you hear about the explosion at one of the Droch warehouses?" "What explosion?" Shamus inquired. "Well, I was there!" said the cabbie, "I was waiting for fares down by the docks when a massive shock wave rocked my cab like a leaf in the wind. Luckily, no damage was done to my cab – you see, I just paid it off. Anyhow, when a police detective arrived on the scene, he questioned me about if I saw anyone suspicious lurking around the warehouse."
The cab arrived at its destination, the fare was settled, and Shamus strode towards the skyscraper. It was late; the office building was locked up tight for the evening. Shamus said hello to the security guards, showed them his pass card, and signed in. The elevator ride up was uneventful. Shamus flashed his pass card once at each of the two security doors protecting his workplace. As he approached his office, Shamus noticed that his desk light was on … This was strange, as Rebecca, his executive assistant, always made sure that his office was properly locked down. Shamus froze halfway through the doorway; his heart started beating erratically when he saw a gleaming, black leather briefcase framed in a cone of light on his desk! Worse, an ominous ticking sound was reverberating throughout the office…
All characters appearing in this work are fictitious. Any resemblance to real persons, living or dead, is purely coincidental.
The blog posts made available by Stasuik are for educational purposes only and not to provide specific tax, accounting, business management or professional advice of any kind. By using this blog site and/or blog posts you understand that no accountant-client relationship is created between you and Stasuik. The blog posts should not be used as a substitute for competent professional advice from a licensed professional in your jurisdiction.